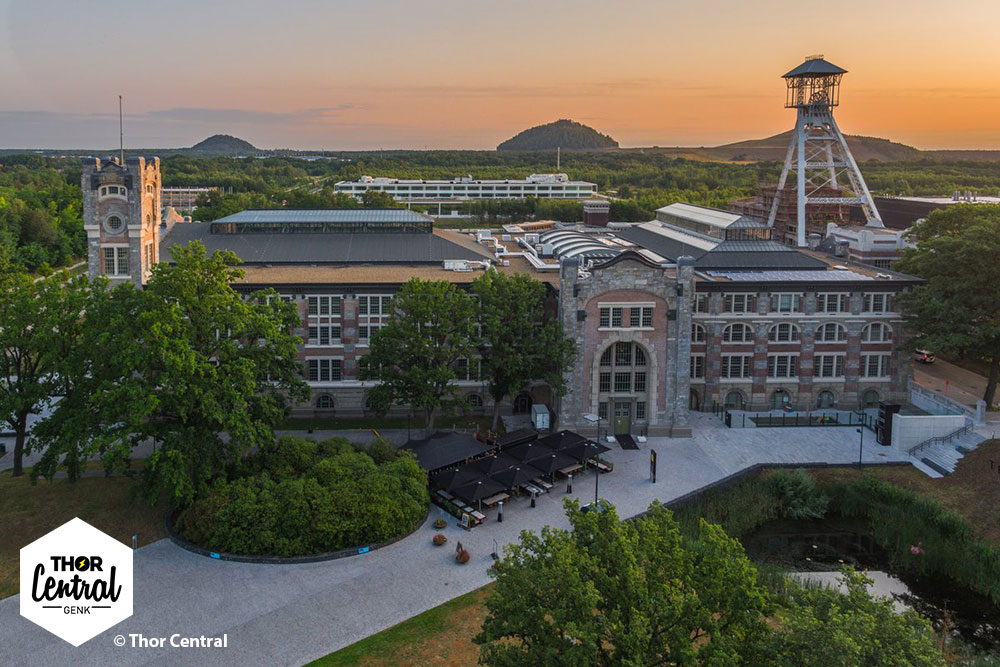 Venue: Thor Central
Address: Thor park – André Dumontlaan 67 – 3600 Genk (Google maps)
Thor Park is strategically located in the heart of the knowledge triangle Eindhoven – Leuven – Aachen.
The province of Limburg and the city of Genk are known as a logistic hotspot in the Euregion. Thor Park is just a stone's throw away from the highway and national and international airports. The region is accessible by road, rail and air.
Visit the Thor Central website for more information about accessibility (plane, motorway, train and bus).
Thor Park is also one of the gateways to the National Park Hoge Kempen. You will be impressed by the mix of industrial heritage and contemporary architecture.
Parking
The parkings around the venue are free to use.
Thor Park is easily accessible thanks to the proximity of the E313/E314 highways (+/- 2.5 km). There are plenty of parking spaces and there is also the possibility to charge electric vehicles.
See the floor plan and parking possibilities at Thor Park here.
Please note that public parking 2 & parking 8 are temporarily closed (until March 2023).
Caution!!! Parking is prohibited in front of the buildings on the gravel, on green areas and all along the Thor Park roads. Wrongly parked cars are often towed.